| | |
| --- | --- |
| | |
|           VW Golf Sportwagen | Subaru Outback |
Comparing the 2019 Volkswagen Golf SportWagen to the 2019 Subaru Outback
If you are looking for a hatchback that will be ready to take you on an adventure, the 2019 Volkswagen Golf SportWagen might be right for you. This versatile vehicle has many of the features that you will want, giving you the more reasons to stay smiling while you are behind the wheel.
There are many competitors in this class and we want to give you a look at how the 2019 Volkswagen Golf SportWagen competes with some of the top options - like the 2019 Subaru Outback.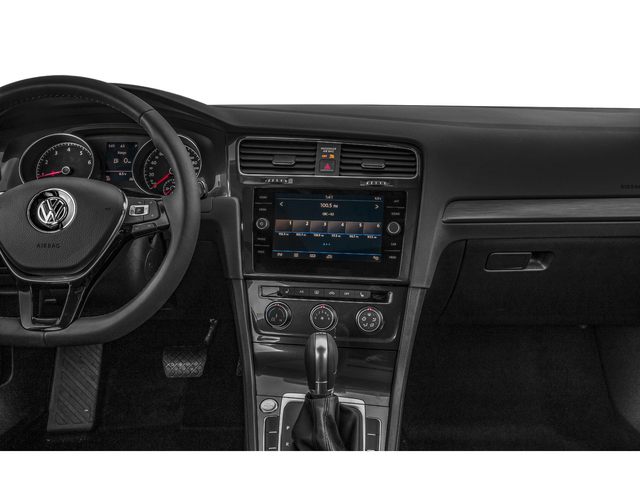 2019 Volkswagen Golf SportWagen vs 2019 Subaru Outback
The 2019 Volkswagen Golf SportWagen starts at a lower price than the 2019 Subaru Outback does.
If you are looking to upgrade to the highest trim possible, the Golf SportWagen will still be more affordable.
The Volkswagen Golf SportWagen offers twice the warranty of the Subaru Outback with six years or 72,000 miles of coverage.
The Volkswagen Golf SportWagen lets you choose between front-wheel drive and 4MOTION all-wheel drive, but the Subaru Outback only offers all-wheel drive.
The 2019 Golf SportWagen offers a better fuel efficiency rating than the 2019 Outback does.
You can get standard features like rain-sensing windshield wipers and a nozzle heater on the base model of the Golf SportWagen, you will need to upgrade the Subaru Outback trim level for that.
You can choose the Volkswagen Golf SportWagen as either a manual or automatic, the Subaru Outback is only offered with an automatic transmission.
The available VW Car-Net Security and Service app can send you notifications for things like forgetting the sunroof open when rain is forecasted, parking information, and remote door locking.
The Volkswagen Golf SportWagen has a hidden rearview camera to help keep it clean and safe, the Subaru Outback has its rearview camera exposed to the elements.
The 2019 Volkswagen Golf SportWagen is nearly ten inches shorter than the Subaru Outback, making it easier to drive through cities and to find parking.